About us
We carry the largest
inventory of auto A/C parts
such as
We provide auto air conditioning parts for Nissan, Toyota, Isuzu, Hyundai, Kia, Madza, Ford and Honda. With brands such as Denso, Calsonic, Doowon, Hanon, Tube & Coil Evaporator, Valeo, Piston & Rings, etc.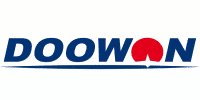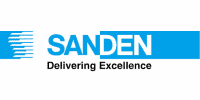 How to Buy
How to Buy
Follow these Easy steps
to get your part delivered
Our proven process ensures that you are getting the correct part with an exact fit for your vehicle.
Visit our site
Use your computer or mobile device to access our page.
Fill out details
Complete the form below with as much detail as possible.
Place order
An invoice will be generated and sent to you for payment.
Delivery or Pickup
Item will be delivered to you within 2-3 days or you can collect in store.
VIN NUMBER TECHNOLOGY
This is an evolution in the industry where we use the vehicle VIN/Chassis number to verify the correct A/C part for a customer vehicle which eliminates down time looking for the correct part. Simply fill out the parts request form below and leave the hard work to us.
VIN/Chassis Number = Correct Part (it's that simple!)
After checking your request and the availability we will send a confirmation email with an invoice with cost of part, shipping and handling. Also contained in the email will be specific details for your vehicle e.g. engine type, engine capacity, fuel type, etc.
Once you are satisfied with the information and prices, proceed with payment via PayPal or credit card and your request will be shipped out.
Vehicle
OEM fit Parts
Compressors, Evaporators, Condensors, Control Valves, Magnetic Coils, Clutch Assembly, Expansion Valves, Driers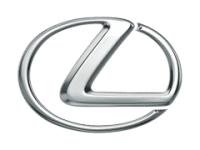 Q&A
Frequently asked questions
from our customers
What type of parts do you carry?
We carry the largest inventory of auto A/C parts such as evaporators, compressors, condensers, control valves and blowermotors for all make and model of Korean vehicles such as Tucson, Elantra, Sportage, Cerato, Rio, H1, Creta, Sante Fe, Sorento.
What are your business hours?
Monday-Friday 8:00am – 4:00pm
Saturday 8:00am – 1:00pm
What is the best way to get in touch with customer service?
Feel free to get in touch with us via the contact information listed below.
What payment options do you support?
We accept PayPal and electronic bank transfers.
Do you sell (RHD) right hand drive auto a/c parts?
Yes we sell auto a/c parts for right hand drive and all are exact OEM fit.
Can I order a part if you do not stock it and how long will it take?
Yes we can do special order for your part and it can arrive in 5-7 days once our supplier has it in stock.
What delivery options do you provide?
We do delivery throughout Trinidad and Tobago and the Caribbean via UPS and EMS postal service.
How long will my order will take to ship after the payment is clear?
Once your order is in stock it can be delivered in 2-3 business days once payment is cleared.
Can I order the part and pick it up at the store?
Yes you can place your order, make the payment and pick up the item at store and save time.
Get in touch
3 Calcutta road,
Deonarine Junction,
Mc Bean, Couva
Email:
info@rkautoac.com
Phone:
1 (868) 636-9283
Monday to Friday 8am-4pm, Saturday 8am-1pm
Are you having problems locating that unique part or have another query that you need answered? Our team is available and ready to assist!